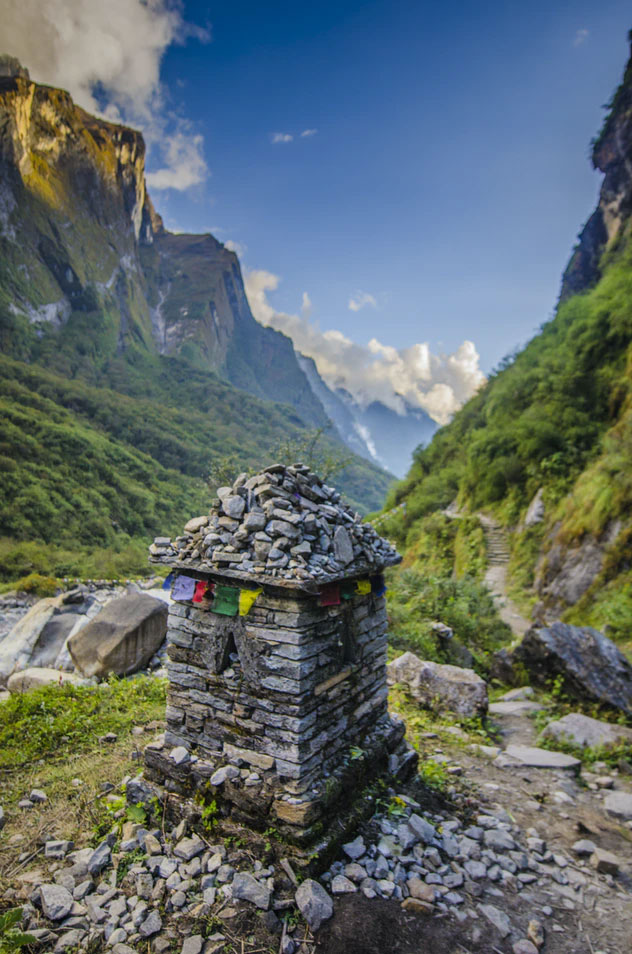 Who Are We?
Nepal stands out with great pride as one of the world's most exciting, captivating and unforgettable places. From the lush green jungles of the plains to the snow-capped peaks of the towering Himalayas, Nepal is a magnificent nation that fuses rich cultural diversity with natural beauty. The sprawling streets of Kathmandu, Bhaktapur, and Patan are home to the World Heritage temples and spectacular Buddhist stupas. They complement the diverse wildlife in the Chitwan and Bardia National Parks, and the remote fortress-like settlements steeped in shamanistic traditions.
Eight of the world's ten highest mountains are featured in Nepal. This includes Mount Everest (Sagarmatha). It is home to the largest Shiva temple in the world and the birthplace of Siddhartha Gautama (Buddha). It is also home to elusive snow leopards, rare great one-horned rhinos, and beautiful tigers.
Under a stable political environment, investment promotion by the government with firm economic development policy along with positive demographics, where out of the total 29 Million, 61% are between 15 and 64 years old and 34.6% younger than 14 years, Nepal is continuing along the path of development and prosperity.
The Federal Democratic Republic of Nepal is South Asia's landlocked country in South Asia. The northern part of the country shares a border with China, whilst the rest of the land borders India. 'Birgunj' border crossing is one of the main entry points for goods into Nepal from India, which is approximately 850 kilometres from the Indian seaport in Kolkata, West Bengal.
Nepal has a diverse geography; the country is divided into three main geographical regions:
Himalayan region;
Mid Hill region; and
Terai region.
Who Are We?
The governance of Nepal is according to its current Constitution, which came into effect on 20th September 2015. It is the fundamental law of Nepal which defines it as having multi-ethnic, multi-lingual, multi-religious, and multi-cultural characteristics. The governance of Nepal is based on a multi-party, competitive, federal democratic republican parliamentary system. Communication infrastructure in Nepal is well developed. Around 59% of the population has access to the internet (according to the MIS report issued by the Nepal Telecom Authority) and telephone in most parts of the country.
Nepal is a developing economy. Its GDP in FY 2018 was around USD 27.59 billion, and its GDP growth rate was around 6.3% (according to Nepal Rastra Bank's (NRB) Macroeconomic Indicators). Agriculture remains Nepal's principal economic activity, employing about 65% of the population and contributing to about 30% of the GDP.
Major Exports:
Ginger, Carpet, Cardamom, Yarn, Coffee, Tea, Jute
Major Imports:
Petroleum products (Diesel, Petrol, LPG), Motor Vehicles, Motorbikes, Iron & Steel, Gold, Mobiles phones, Cereals, Pharmaceuticals Products & Others.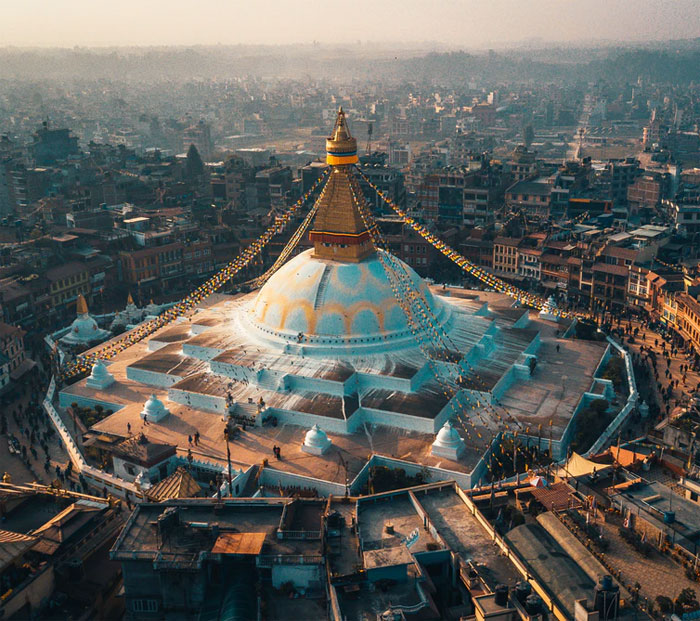 Latitude: 26°22' North to 30°27' North
Longitude: 80°04' East to 88°12' East
Borders: China in North and India in the East, West & South.
Area: 147,181 sq. km
Length: 885 Km. [East to West]
Width: Non-uniform, Mean width of 193 Km. [North to South]
Altitude: 70 Meters to 8848 Meters
Capital City: Kathmandu
Main Language: Nepali, but many languages and dialects are spoken and used.
Currency: Nepalese Rupee
Religion: Secular State
Fiscal Year: Mid July--Mid July
Political System: Republic
National Bird: Imperial Pheasant (Danfe).
National Animal: Cow
National Flower: Rhododendron Arboreum (Lali Gurans)